California's Best Dog Training Services!
Specializing in On & Off-Leash Control Around Real World Distractions.
LimitLess Dog Training is Proud to Provide the Finest Dog Training in Temecula and surrounding areas of California. We Offer Programs to Fit Any and All Dogs… No Matter the Age, Size, Breed, or Personality, We Have You Covered! Read below to learn more about our dog & puppy training programs. If you have any questions, feel free to Contact Us Today!
GET STARTED TODAY!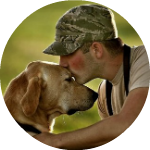 BOARD & TRAIN PROGRAMS Is your life is busy and fast paced? At Limitless Dog Training we understand that and are here to help! Our Jump Start Program is also known as a "Board and Train" or "Doggy Boot Camp." Our team is ready to care for your dog day and night to start working on your dogs behavior and bad habits while you are out enjoying life. Your best friend will be supervised and taught a strong foundation of obedience while implementing good habits and socialization skills. Sign-up for your free evaluation today!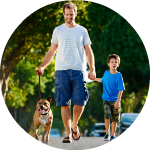 PRIVATE LESSONS
Our private lesson program is designed with you in mind. We take the time to design each lesson specific to your needs and training goals. This one-on-one time gives you the attention you need to properly become a leader and teach your dog the appropriate skills needed to successfully be a part of your family.
Sign-up for your free evaluation today!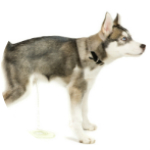 PUPPY MANAGEMENT PROGRAM
A new puppy is exciting, and getting a start on the right foot is important. 10-16 weeks of age is the perfect time to start introducing your dog to basic obedience commands as well as coming up with a proper management system. We cover all of your puppy concerns as far as potty training, your role as a leader, confidence building and socialization. Next, we'll move onto the off-leash and distraction training.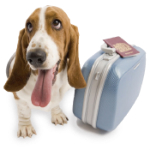 BOARD & REVIEW
This program is offered to our graduate students who have completed our program. This is a great opportunity for your dogs skills to be refreshed while you are out of town or just busy! Your dog will enjoy field trips and exercise all while brushing up on those important every day habits.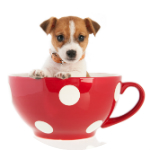 LUNCH & LEARN EDUCATIONAL PROGRAM
Are you in the pet medical field or Pet industry? Great! Limitless Dog Training would love the opportunity to speak to you and your staff regarding dog training, bite prevention, and dog behavior. We will provide your staff lunch while you learn important tips from one of our Professional Dog Trainers. You will also be entertained with some fun tricks performed by one of our dogs!